Feeding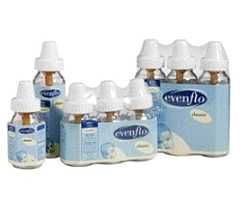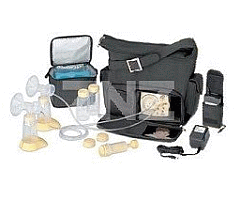 For breastfeeding moms, a few bottles and nipples might be nice to have on hand. A breast pump is helpful if your baby does not want to latch on, letting you get ahead of feeding and store extra milk.
There are two kinds of bottles: regular ones that are either glass or plastic, and bottles with pre-sterilized, disposable liners. Better avoid bottles in weird shapes because they are difficult to clean.
Bottles and bottle feeding accessories need scrupulous cleaning followed by careful sterilizing after every use, therefore a bottle sterilizer can proove itself invaluable.
If you're breastfeeding you'll need breast pads tucked into your bra to soak up any leaks, but don't wear them all the time, because your breasts won't breathe and you can develop thrush.
Read more on baby feeding essentials